Reasons to attend our conferences..
New Tips & Tactics

You can learn, discuss, present, network and visit a new place through our conferences. Our conferences will help curate new ideas to help you improve new approaches.

Networking Opportunities

A good conference forces you to grow and challenge yourself. Meet with established partners and make new connections around the world which is a great opportunity to network. Meet with international colleagues, make new friends.

Educational Opportunities

Wish to expand your network of international educators. Can understand the current state of research and the challenges to future discovery. It is vital to find out what's new in your field of study to survive in an academic discipline.
Have Fun!

Conferences are fun! Live events with other people are fun! You can have some amazing connections and even more amazing friends from the conferences.
Don't miss out on these opportunities.

Takeaways

Conference provides a unique convergence of networking, learning and fun into a single package. You will return from the conference with new ideas and approaches that makes you more effective and efficient at work.

Meet Experts Face-to-Face

Your chances are greatly improved when you're sharing the same space which could never have happened from an online summit.
Upcoming Chemistry Conferences
Welcome to Chemistry Conferences
Conference Series Ltd through its open access initiative hosts over highly valued 700 leading-edge peer reviewed Open Access Journals and organizes over 1000+ Global Events annually all over the world. Conference Series Ltd Journals have around 100000 Editorial and reviewers ensures the quality and fast editorial, review processing with time of publishing in just 21 days from the day of submission of manuscript. We have high accessibility across the scientific community with readership of more than 10 million readers. Conference Series Ltd signed an agreement with more than 1000 International Societies to make healthcare information Open Access. Conference Series Ltd brings in concert the work of leading minds in scientific organization all across the world to serve the civilization by making it possible for global allocation of knowledge through its Open Access Journals and Scientific Events.
Conference Series Ltd Conferences are the best venues for organizing our Chemistry, Pharmaceutical, Medical, Engineering, Healthcare, Diabetes Conferences and many more. It's a perfect platform where people gather and share their experience and knowledge.
chemistryconference.org meetings provide an excellent platform and opportunity to all the chemistry related professionals and students to publish their research work and full-length articles in the related journals with specific Digital Object Identification Number (DOI) provided by Cross Ref in which you will have easy and immediate Online access.
chemistryconference.org aim to foster and conduct collaborative interdisciplinary research in state-of-the-art methodologies and technologies within Chemistry, Chemical Engineering and Chemical Process. The Chemistry and Chemical Engineering Conferences would be the premiere forum to attract Speakers and Delegates with different backgrounds, to foster cross-pollination between different research fields, to expose and discuss innovative theories, frameworks, methodologies, tools and applications.
Globally chemistry conferences are being organized in various countries like USA, Canada, Brazil, Spain, Germany, UK by Conference Series. Chemistry conferences provide a platform for scholars to share their findings and ideas in various areas of Chemistry. Simultaneously, they also provide a podium for scholars and companies to discover the latest innovations in the field ahead of publication. These Conferences host scientists, researchers, chemical organizations, and representatives of the pharmaceutical and chemical companies. Chemistry Conferences serve as a cradle for the genesis of new ideas pertaining to novel possibilities in the field such as: development/synthesis of new therapeutic molecules, development/synthesis of new materials or alloys to be used in mining or infrastructure, development of new methodologies for conducting chemical reactions, or identification of new elements in the periodic table having novel properties etc.
Glimpses of our Conferences
Testimonials
Many topics have been shown, it was very interesting. I would like to attend the next conference in Germany.
M. Gracia García-Martín, University of Seville, Spain
---
I was impressed by the organization. The configuration of the program with the talks was very good. I can recommend these kind of conferences for other people.
Michael W. Tausch, University of Wuppertal, Germany
I was very impressed by many exciting talks by eminent researchers all over the world. I enjoyed the conference.
Kenta Arima, Osaka University, Japan
---
I also want to thank you for this very good and for me unforgettable experience where I had the feeling that my message got through to a good number. Also for the chance to meet and discuss with so many interesting and knowledgeable people.
Magnus S. Magnusson University of Iceland, Iceland

Thank you for your very good organization, audiovisual responsible during the conference especially, the group photo
Ioana NUTA Univ. Grenoble Alpes, France
---

I would like to express my sincere thanks particularly to you and organizers which provided me the hospitality and co-operation. The event was very nice.
Sreenivasa RJ National Institute of Nutrition. India
Thank you very much for your inviting me to attend the MS 2016. I felt it a great success. The organization was all in order and very well.
Yi Chen Chinese Academy of Sciences, China
---
I love this conference and would like to participate in a future and bring this meeting towards constant success.
Eduard Rogatsky Wadsworth Center, USA
The conference was really good. I enjoyed it a lot. Many interesting presentations and positively shocking results. Thank you one more time for having me here.
Katarzyna Pawlak Warsaw University of Technology, Poland
---

It is my pleasure to attend this meeting and my honor to be invited for presentation. Nice to know you are working on transcribing the sessions, posters and workshop abstracts, which will be useful for all attendees and someone who want to know this conference.
Weichang (David) Liu Tate & Lyle, USA
A very thorough and well written set of points. It's great that you took the time to put this together.
Blair Surridge Camosun College, Canada 
---
Many thanks the conference has many food elements to it.
Lee Anny Mcgee Abertay University, UK
Many thanks and congratulations to organisers and participants.  It has been a tremendous event and do hope to continue in the future with the same success!!
Proestos Charalampos National and Kapodistrian University of Athens, Greece
---
" Great to join with great speakers and touch the future of research "
Tamer Ali Abdel Mageed Helwan University, Egypt
Thanks a lot we hade a great time and grest conference. We enjoyed the conference .
Chand.C.G.Devadason Eastern University, Sri Lanka
---

"It was my great pleasure to be participant of Euro Chemistry 2016 which was held in beautiful, Eternal and open city Rome. This Conference organized by the Conferenceseries LLC was an outstanding European event devoted to the science and practice of Chemistry, and it gave participants a platform to discover novel opportunities, meet colleagues, and broaden their knowledge. Congress was organized very well. It broadly covered all disciplines of Chemistry from fundamental research to applications, highlight global Chemical Scientific Interactions and collaborations. Euro Chemistry 2016 gathered up leading scientists from all around the world, was offering a unique opportunity to report and witness the latest scientific breakthroughs in chemistry in broad range of scientific fields, stretching from chemistry to biology and medicine. The Congress was prepared to provide a stimulating forum for sharing experience, exchanging ideas, and establishing fruitful collaborations. It brings together renowned speakers and scientists across the globe to a most exciting and memorable scientific event filled with much enlightening interactive sessions, world class exhibitions and poster presentations. Thus, Congress was impressive and memorable. Thank you very much."
Vakhtang Barbakadze, Tbilisi State Medical University, Georgia

"The conference was a nice opportunity to meet renowned scientists from all over the world".
Universidad de Valladolid, Spain
---

"It was great pleasure to participate in the conference. I mostly appreciated the persons you invited and their very interesting speeches. I liked the conference".
Jagiellonian University Medical College, Poland

"I must congratulate organisers for the success of the event. I would like to participate in such conferences also in future".
New Drug Discovery, Zydus Research Centre, Cadila Healthcare Ltd, India
---

"I enjoyed the scientific part of the conference. I would like to thank you in person for all the effort so you done".
Assiut University, Egypt

"The Conference venue was great and the level of the scientific presentations was good".
Kuwait University, Kuwait
---

"The conference was generally well organized and the topics were interesting. Keep up with the good work".
Universidade de Lisboa, Portugal

The Biochemistry 2016 was a great event, I really enjoyed the Conference itself as well as meeting other researchers.
Palina Vyhouskaya
Jagiellonian University, Poland
---
I am really very much impressed and pleased the way the conference is conducted and i am recommending my colleagues to join in the future conferences conducted by your management.
Venkataramanan Swaminathan
Management and Science University, Malaysia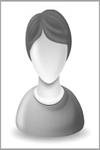 On behalf of my team, would like to thank you for the great arrangements and management toward us. We are feeling comfortable while participating in this Congress. Thank you dear Organizer as this is the first step for us to continue our study for our research. We will achieve enhancement in our research more and more again in the future.
Gan Lui Nam, Form 6 Centre of SMK Taman Johor Jaya 1, Malaysia
---
This is the best Congress ever for me to attending. Thanks to the organizer committee and your helps for us by providing us this golden opportunity in order to take part in this Congress.
Koo Thai Hau, Form 6 Centre of SMK Taman Johor Jaya 1, Malaysia
Thanks for the follow up. Indeed, I had a wonderful time at the conference last week, excellent venue. Everything at the conference seemed to run very smoothly and there were some interesting talks. I want to thank you for all your help in coordinating things and the offer to present at the conference – appreciate it!
Mark McLaughlin, Merck & Co., USA
---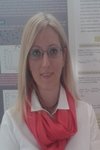 I would like to express my sincere gratitude for inviting me to this conference and for giving me the opportunity to talk about my research work. I can conclude that the conference, in general, was well-organized! So many people have contributed to interesting presentations and posters and a very good atmosphere for discussion and networking.
Njomza Ajvazi, International Postgraduate School Stefan, Slovenia
Previous
Next
Glimpses of Chemistry Conferences